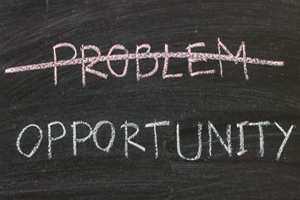 All types of contractual relationships and legal relationships in general may pass successively from all of the following stages or one of them:
"a stage of peace" that demands sound advice. This may be the case for example with the conclusion of a contract, the management of a contract or the systematic legal foundation of claims which may be raised in the future,
"a stage of crisis/problem". For example the notification of a claim, the termination of a contract, the realization that a defective product has been sold widely, a shipwreck or a fire. These are cases which require effective crisis management. This can be achieved either by providing appropriate advice or combining advice with certain preparatory or court actions and
" the resolution of disputes stage", either through alternative dispute resolution methods (e.g. mediation) or through arbitration or before the courts, in many occasions following the recourse to alternative dispute resolution.
Our competitive advantage which differentiates our firm from many other firms and characterizes our firm's identity, is our vast experience and our high efficiency, in all of the three above mentioned stages, which is always combined with the establishment of close ties with our clients in the framework of absolute confidentiality. This way our clients (especially those who trust us from the beginning of a contractual relationship) can feel the highest level of security, a key word in the provision of legal services.
Such security is reinforced by our strong international profile through our permanent contacts and cooperation with law firms and consultants from many countries and strengthened by our substantial track record in transactions and investments abroad, which is partially related to the fact that members of our law firm are attorneys qualified in other jurisdictions.
All the above mentioned factors have formed the basis for receiving many awards and distinctions both at an individual and a collective level but also for the establishment of trust and long term relationships with all of our clients , most of which trust us for decades.
It would not be an overstatement to claim that the management of our clients' problems has in many cases transformed and transforms the "problem" into an opportunity.